On 26 January 2016, the Centre Limousin regional division of SNCF Réseau scored the "Progression" rating in its AFAQ Lean Management assessment, consequently demonstrating the maturity of its responsible lean approach.
On 1 July 2015, the teams at SNCF and RFF (France's railway network operator) merged to become SNCF Réseau. Emmanuel Laurent, Centre Limousin Regional Director for SNCF Réseau, started wondering how to build cohesion within the Management Committee and promote a shared organizational culture. "I thought that responsible lean management could form the foundation of a shared organizational culture," he replies.
98 % of agents trained
What is responsible lean management? It is an approach that is evaluated by AFNOR Certification and which is aimed at identifying and improving the performance of an organization's activities, while developing quality of life at work for employees, all of which measured on a four-level scale: Initial, Progression, Confirmed and Exemplary.
In November 2014, the regional division of SNCF Réseau, France's railway manager, launched a lean management strategy. 98 % of agents were trained to become "yellow belts" in July 2015, which confirms that they are capable of carrying out simple projects to improve process or activity performance, and know how to use such troubleshooting methods as DMAIC (Define, Measure, Analyze, Improve and Control); the members of the Management Committee became "green belts", which means that they are proficient in using the lean methodology. The company has invited yellow belts to become green belts, and green belts to become black belts, which signifies complete expertise in the lean methodology.
A collective approach
One year after the approach was launched, AFNOR Certification has just assessed what the regional division has implemented. "A remarkable assessment," says Emmanuel Laurent, "I have never met an auditor who was so kind and instructive. He helped us all move forward. "
The auditor emphasized management's involvement and the training efforts to foster the continual improvement culture. He insisted on a reporting system for strategic projects, which is clearly in place and monitored by the Management Committee. This form of visual management is also developed in each BU for the purpose of reviewing project progress, analyzing any difficulties experienced by the agents and defining the corresponding actions. Finally, the audit identified "comfort" in the workplace and overall management of the approach, which must be extended to all the division's BUs.
A positive effect on team cohesion
The result is that the regional division achieved level 2 ("Progression"). "The approach has had a positive effect on team cohesion," believes Emmanuel Laurent. "Admittedly to improve perception, we stressed to the teams from the outset that the approach was aimed at measuring our quality and social responsibility, while improving efficiency." The gamble paid off: "Our partners have noticed that something has changed in our company," says an enthusiastic Emmanuel Laurent, who emphasizes that management engagement and transparency towards employees are the keys to success.
The regional division has now set its sights on attaining level 3 ("Confirmed") of the responsible lean approach. The approach is also being replicated: other SNCF departments are getting involved, so that everyone speaks the same language when working on joint projects.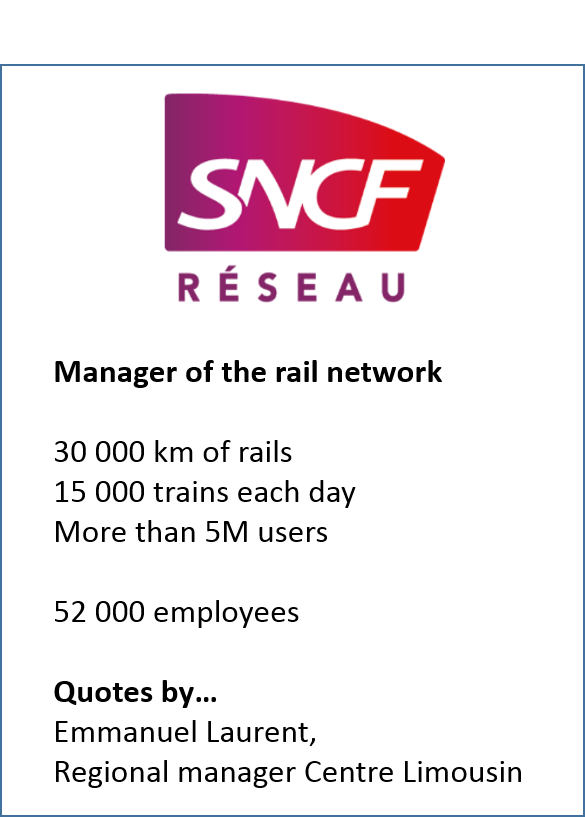 AFAQ Lean Management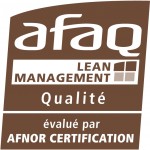 Find out more on AFAQ Lean Management