On 31 December 2015, Algiers Airport became the first Algerian company and the first airport in Africa and the Near East to obtain AFAQ ISO 9001:2015 certification following an audit by AFNOR Certification. Time for a look back at an ambitious project that has been instrumental in improving the airport's effectiveness and brand image.
The project was spearheaded by top management with the support of all the teams at Algiers Airport. To mark the end of its third AFAQ ISO 9001 certification cycle, the airport decided to fire the collective imagination when renewing its certification by upgrading to the 2015 version of the quality standard, and in the process become the first company in Algeria and the first airport in Africa and the Near East to pick up this invaluable distinction.
"Our airport serves as the gateway to Algeria," explains Fairouz Bouakel, QSE Manager and Certification Project Leader. "We were looking to enhance our employees' professional skills and strengthen our brand image. We were determined to become trailblazers." To achieve ISO 9001:2015 certification, Algiers Airport management company SGSIA began taking action in April 2015 under the guidance of its CEO Tahar Allache. The first stage involved updating the QSE policy in alignment with the new version of ISO 9001. Another highlight involved mapping all the risks for each individual process and job to reflect all the airport's activities. The risk map was then used to establish action plans, eliminate risks and improve safety, quality and environmental performance.
"Revising our documentation was the most complicated aspect," remembers Fairouz Bouakel. "I was regularly scouring the Internet for details on the latest changes to the standard until the final version was published. I also enrolled on a course specifically focusing on the new standard." At the same time, a specific training plan for the management teams, QSE leaders and internal auditors was rolled out in January 2016 to clue them into the 2015 version of ISO 9001. An internal training centre for airport staff has been providing professional development courses since 2011.
Team engagement and motivation
"We want to offer passengers a positive experience thanks to a skilled, devoted and motivated workforce. Achieving certification empowers the teams!" says Fairouz Bouakel enthusiastically. A Facilitation Committee chaired by airport CEO Tahar Allache regularly invites all stakeholders to work together in defining a continual improvement strategy and enhancing passenger satisfaction.
Following this success, Houari-Boumédiène Airport is facing no shortage of projects. The airport is also certified to ISO 14001:2015. Before the airport is due to inaugurate a new terminal with an annual capacity of 10 million passengers in 2018, Algiers should officially launch plans late March to obtain an ISO 26000 assessment into its social responsibility.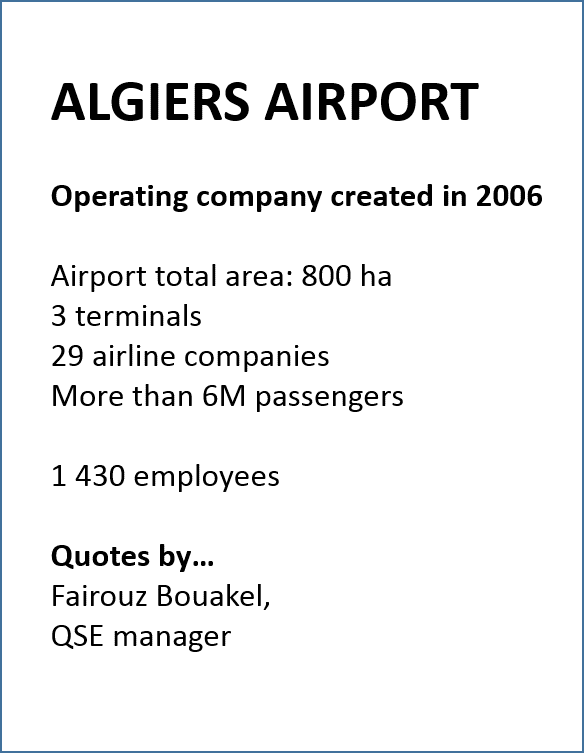 ISO 9001 Version 2015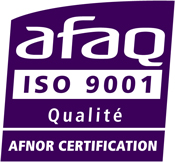 Find out more on ISO 9001 v.2015