AMADA, Azerbaijan's fledgling National Anti-Doping Agency, achieved a successful audit outcome for certification based on ISO 9001 version 2015. A badge of recognition and commitment in the eyes of international sporting bodies.
Only very recently created, but already certified! What better than the official ISO 9001 seal of approval in order to gain a good reputation from the outset and provide guarantees of credibility despite its relative youth? That's the winning card played by AMADA, Azerbaijan's national body spearheading the fight against doping. Plus, it opted for certification based on the 2015 version – the most recent – of the renowned international voluntary standard setting out guidelines for implementing an effective quality management system. A prime mover: AFNOR Russia and its Managing Director Leonid Dvorkin, also an auditor, having already awarded ISO 9001 certification to the Russian Anti-Doping Agency, RUSADA.
Behind the decision was this evident fact: international recognition, and that of the World Anti-Doping Agency in particular, requires the need to have independent status, free of allegiance to any State body. Whereas historically in Azerbaijan, the fight against doping had been part of a ministerial remit. The change took place in Baku on 14 December 2016 with a presidential order establishing the foundations of an independent agency. And so AMADA came into being. Clearly, it needed to build credibility in a field already rife with multiple scandals (doping) and a climate of mistrust toward countries perceived as less rigorous.
ISO 9001: 2015: operating continual improvement
"That's how we arrived at ISO 9001," explained Shafag Huseynli, Director of ADAMA, visiting the AFNOR Group Head Office at the end of September 2017 to be presented with the AFAQ ISO 9001 certificate by Myriam Augereau-Landais, Director of AFNOR International. "It wasn't a prerequisite, but we attached great importance to providing proof that we operate a continual improvement policy in compliance with a universally accepted standard. When you work with international clients, in this case sports federations, it says a lot." 
The certificate covers all the agency's activities, from sample collection during or after competitions (including blood samples) right through to communication of results, and including packaging, dispatch to its German partner laboratory, receipt, data entry, information for athletes, and so on. In short, work processes proven by ISO 9001 certification to be of high quality and compatible with the ADAMS management system developed by the World Anti-Doping Agency. It should be stressed that it is the process that ISO 9001 is primarily concerned with, and not the result. So it should not necessarily be assumed that they must achieve zero doping. "In this area, quality is also important. And this demonstrates that ISO 9001 is far from being only for manufacturers, a view I still hear often," comments Leonid Dvorkin.
AMADA's directors are now well equipped to present it as a dependable operator for upcoming major sporting events such as those hosted by Azerbaijan in 2017: the 4th Islamic Solidarity Games, the European Shooting Championships and the Women's European Volleyball Championships. And ready to extend its practices to other areas such as the environment and sustainable development. On its business cards are the words: "Stay clean"… In all senses of the term!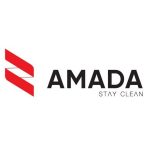 AMADA key figures
13 employees
435 anti-doping tests in 2017
21 inspection service providers
Find out more on ISO 9001 certification by AFNOR Certification…