IBNORCA, AFNOR Certification's Bolivian partner, has successfully audited public utility YPFB Transporte for the renewal of its ISO 9001 (quality), ISO 14001 (environment) and OHSAS 18001 (occupational health & safety) certification. A tremendous initiative that began back in 2002.
Triple QSE certification has long been in the pipeline at YPFB Transporte. It was back in 2000 that YPFB Transporte, a public operator of Bolivian gas and oil pipelines, launched a strategy to obtain certification of its quality, environmental and occupational health & safety management systems. The main incentive was to consolidate its processes and improve its performance indicators. These were two fundamental reasons in the eyes of a company that provides a strategic service and deals with a number of stakeholders throughout Latin America. "The first step was to achieve ISO 9001 and 14001 certification," explains Wilson Zelaya Prudencio, Managing Director of YPFB Transporte. "But before we could do that, we had to overcome the challenge of convincing our employees about the value of heading down the certification road and basing our management systems on standards and procedures that may be voluntary, but are highly formalized."
Since habits cannot be changed in a day, this process took time. Getting employees – and that means all employees – to adopt a different organizational culture is anything but straightforward! The task of documenting and monitoring the internal processes proved to be completely new territory. "Employees had to create a formal checklist for the process of installing a large-scale item of equipment within a gas compressor station," advises Wilson Zelaya. "That is when they realized the benefits of building a best practice guide. It heralded the first step towards a culture promoting traceability."
A continual improvement strategy
In 2002, YPFB Transporte's hard work paid off when it obtained certification for ISO 9001, ISO 14001 and OHSAS 18001, becoming the only Bolivian company to achieve this triple accolade. But the hardest part was yet to come, namely maintaining certification in the long term, since certificates are only valid for three years. Wilson Zelaya explains her recipe for success: "Everything comes down to continual improvement, which is now part of our organizational culture. We are convinced that offering high-quality services, striving to reduce our environmental impact and providing safer, more comfortable working conditions is key to lowering costs and maximizing our results. That is also what our shareholders are looking for!"
Despite being an exclusively voluntary approach, QSE certification nevertheless requires organizations to implement a certain amount of rigor into their processes and operate within a well-defined framework. Another advantage is that certification creates value both inside and outside the company. "Internally, a motivated workforce enhances performance, while externally, our indicators show that trust in our organization has long been fairly high," says Wilson Zelaya.
The challenge of forging an international reputation
The icing on the cake is that certified management systems have made the operational processes completely transparent. This is an important aspect in light of YPFB Transporte's shareholding: the state owns 98.6% of the company. "We are not only subject to internal audits but also external audits. We have got into the habit of improving our performance every day," adds Wilson Zelaya. This sign of credibility also counts for exports. "Combined certification has the effect of enhancing our international reputation," says Wilson Zelaya.
This is especially true when the certification body is also an international organization, in this case AFNOR Certification and its local partner IBNORCA. "Listening to the auditors evaluate our management system during the last renewal audit in 2016 gave us a sense of pride. The exercise revealed a certain vision, strength and maturity in all our processes," concludes Wilson Zelaya. In other words, recognition.
YPFB Transporte SA in figures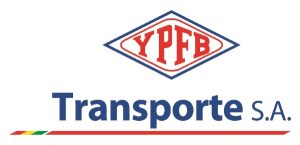 Core business: transportation of hydrocarbons through pipelines from various production sites across the country to several consumption points in the domestic market and the export market.
1,070 employees
8,645 km of pipelines (gas, oil and multi-purpose)
19 gas pipeline regulating stations
9 metering stations
18 oil pipeline regulating stations
20 multi-purpose pipeline regulating stations
Find out more on AFAQ QSE certification (in French)…